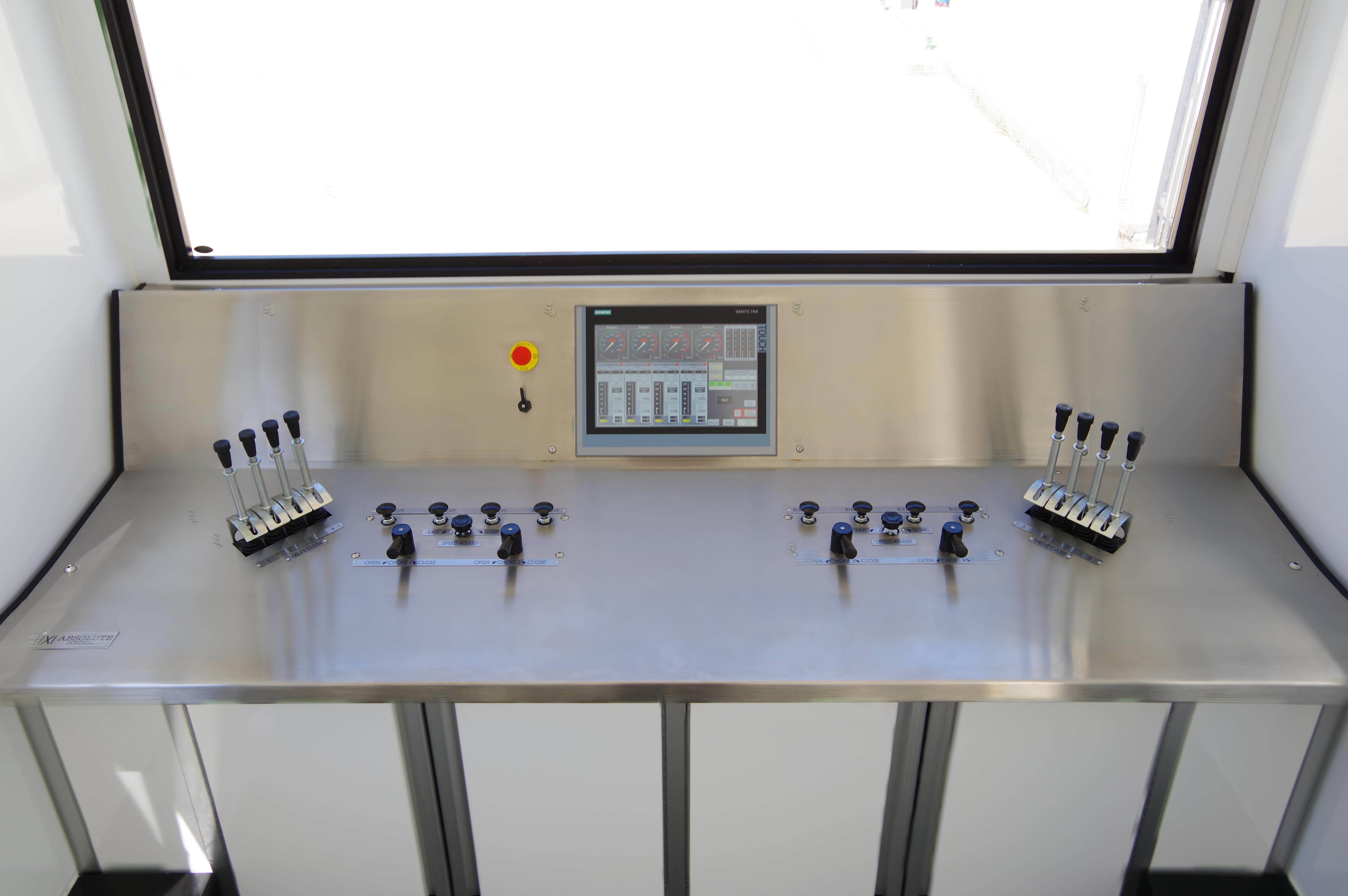 Absolute Control's STL Command Center provides a safe solution to well service operations in an innovative cost-effective manner. It comes equipped with our most robust set of flow monitoring and tank leveling solutions. Touch screen display show pressure, choke position, temperature, hydraulic & pneumatic pressures and tank levels, all viewable from our 15" cabin display, mobile devices or secure remote client portal.
Familiar Analog Control Layout
For those who understand the need for smart flow monitoring functionality, but favor the familiar, tactile feel of analog controls that field hands are used to. Our Smart Trailer Lite brings together the best digital and analog components to create an unparalleled user experience for pressure control equipment operators.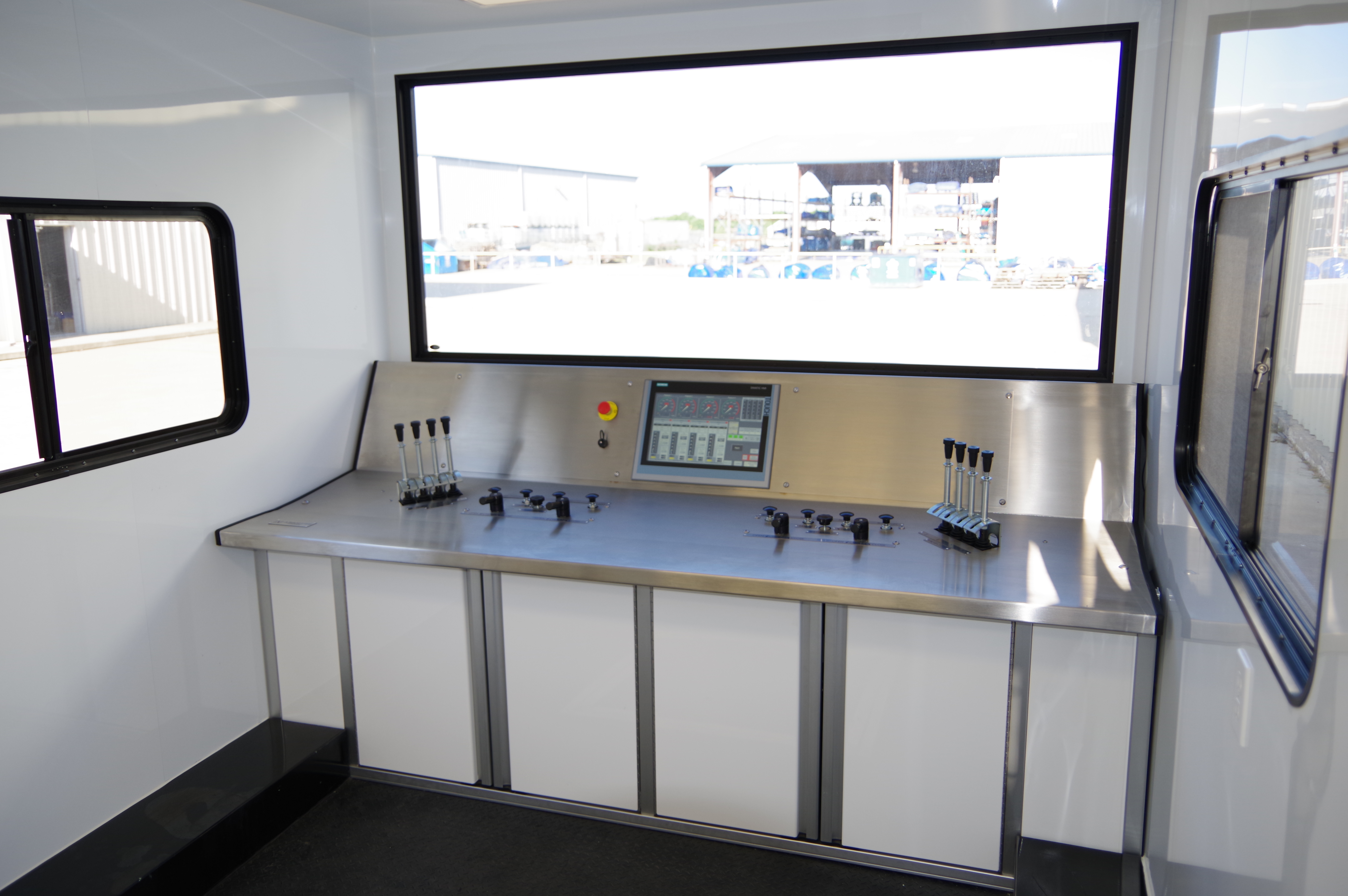 ***Smart Trailer Patent Pending