Absolute Control manufactures hydraulic command centers that not only control chokes & valves, but also monitor & record flow rates & tank levels in real-time. Our command centers are available in various configurations including; bumper-pull & gooseneck trailers, cabins, or any configuration customers require. Command centers are well-insulated, air-conditioned, and outfit with dual pneumatic or electric hydraulic-power-units.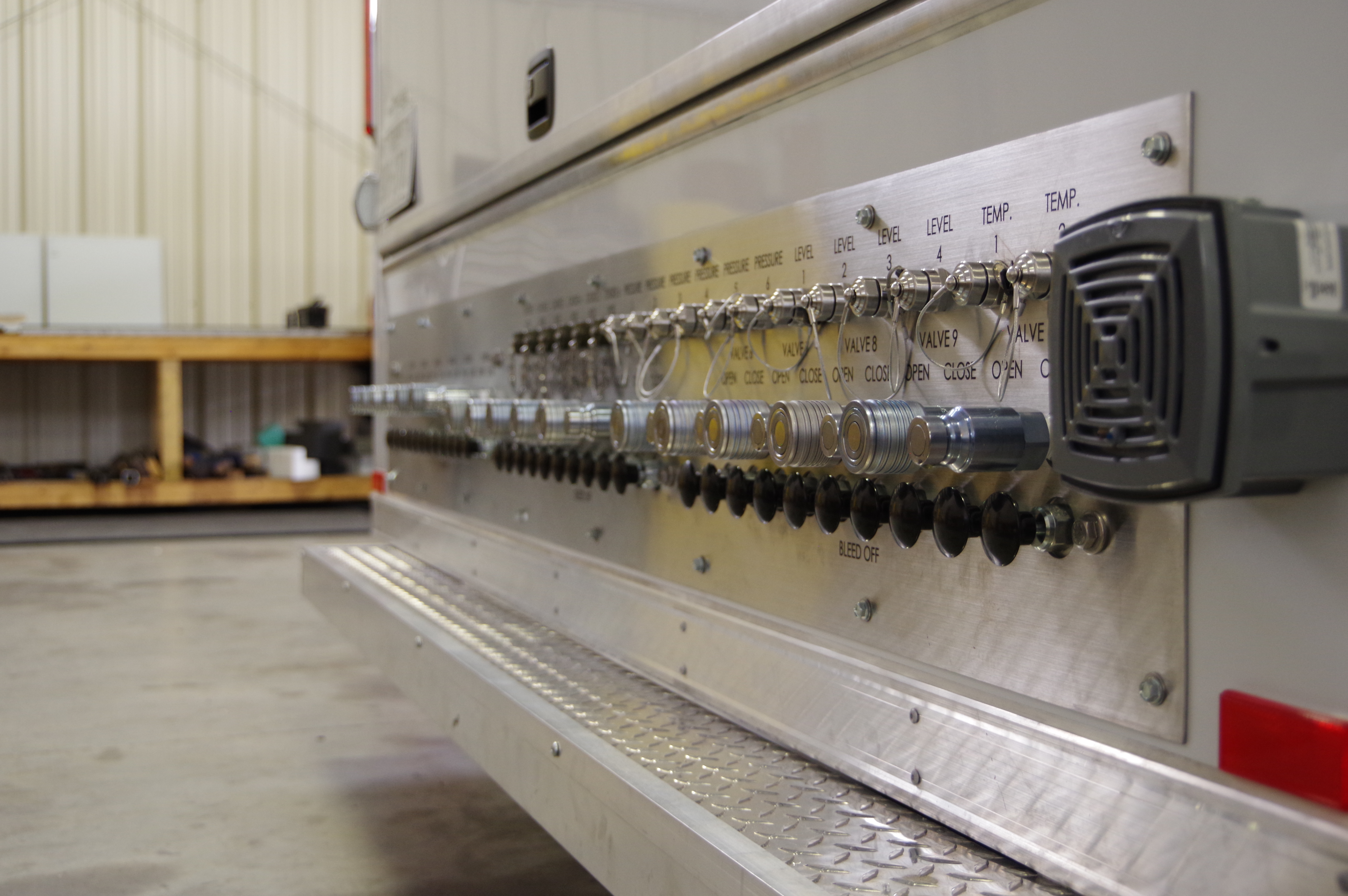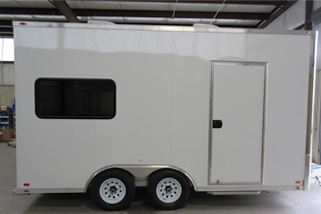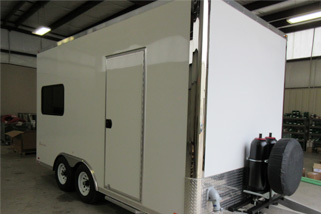 Our Smart Trailer (ST) comes packaged with the most robust set of flow rate & tank level monitoring solutions available on the market today.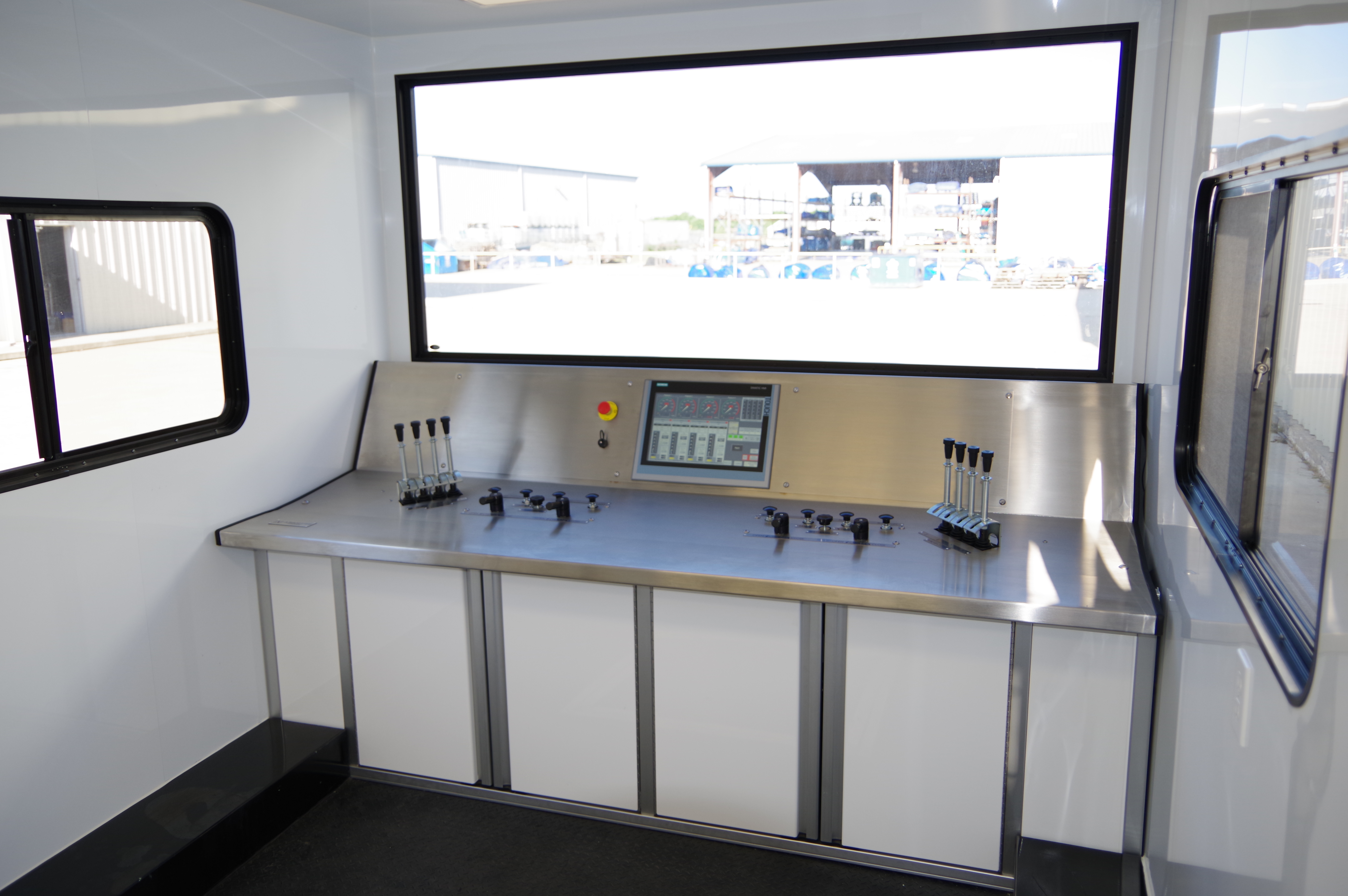 The Smart Trailer Lite (STL) Command Center includes the same functionality of the ST packaged in our custom built 14′ trailers, The STL can be built to clients needs, and have multiple upgrade options to choose from.  
Our Smart Trailer Add-inn (SCT) Command Center features a hybrid design that provides a  familiar hydraulic control panel layout merged with our smart flow monitoring & tank leveling system.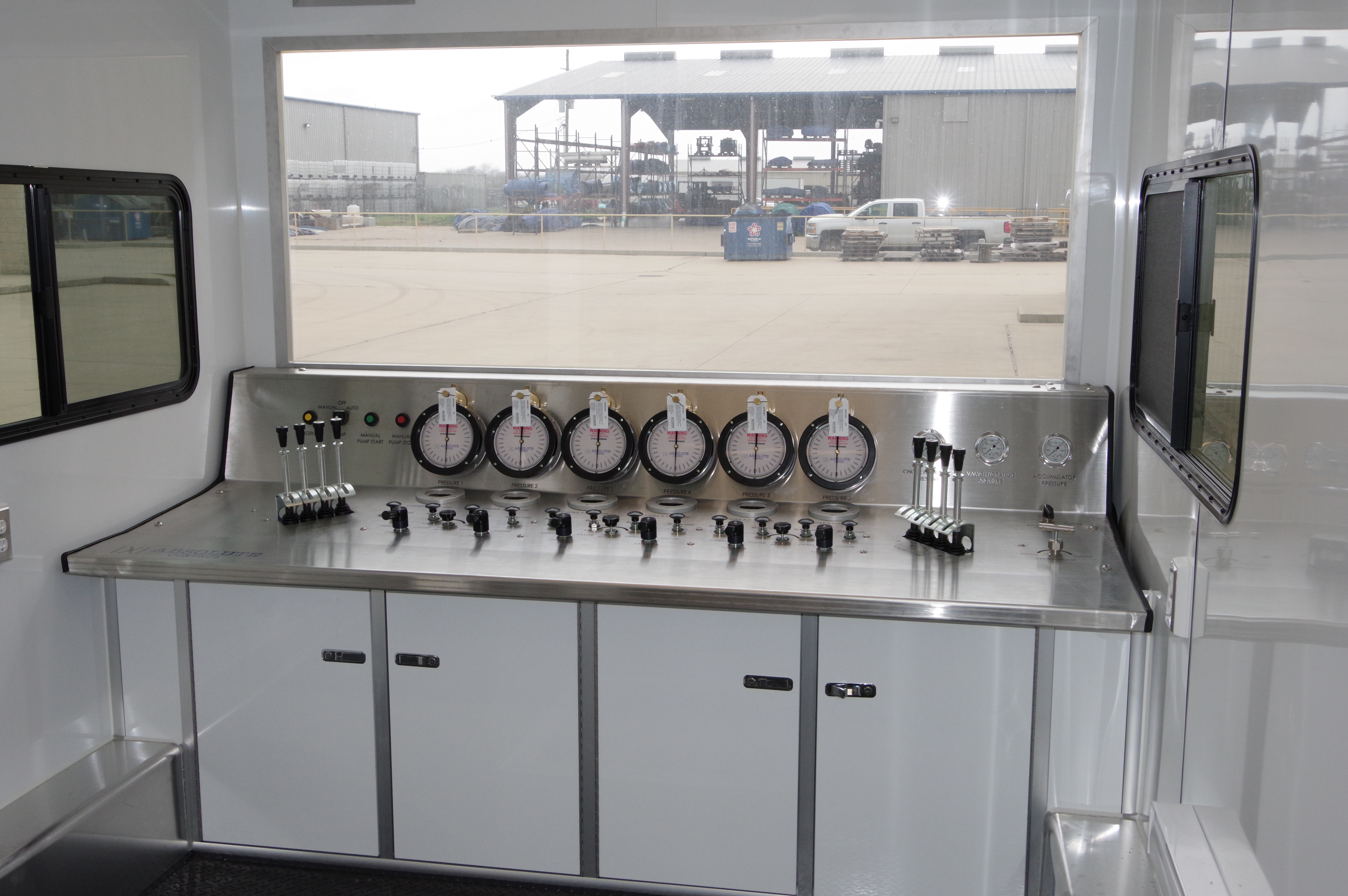 The Standard in tried & true analogue Command Centers. Our time-tested, meticulously crafted, Standard Choke Trailers (SCT) are rugged, reliable, & ready to provide the precision control you require in your flow control operations.
Command Centers are built to suit customers requirements
4-6 choke control manifold blocks with speed adjust and QD bleed-offs
4-8 valve controls
Piston or worm gear chokes
Digital or analog pressure gauges and position indicators
Pump stroke counters
Accumulators matched to client's choke specifications